"Where No Aardvark Has Gone Before"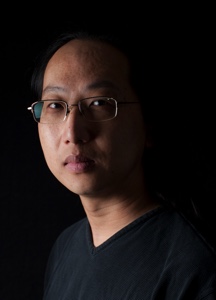 Captain's Log, stardate 202308.01:
I hope that someone gets this message and can help us soon.

It's been nearly ten years since the U.S.S. MOUNTAIN VIEW defeated a Romulan strike force at the Battle of Pacific Crest 921. Since then, the Federation has expanded its permanent presence in this sector with a new outpost, DEEP SPACE H7, and assigned the MOUNTAIN VIEW to finish mapping the unexplored areas surrounding H7.

But recently, we've encountered multiple temporal-spatial anomalies that defy explanation and have begun affecting my crew mentally and physically. These anomalies are also interfering with our starship's onboard systems, including communications, which means we can't call for help from Starfleet.

We have launched long-range probes toward the nearest four anomalies. We're hoping that our probes can provide more insight into why the anomalies are occurring and how we can counteract their interference.

Results should come back within the next few weeks. If you're receiving this message, please continue monitoring this frequency. I'll broadcast our probe data as soon as we've analyzed it. Maybe you'll see something that we've missed...
---
Captain's Log, stardate 202308.20:
Our first probe has returned from the temporal-spatial anomaly closest to us, which my science officer has designated ALPHA.

We've been able to determine that the unique radiation from this particular anomaly is the same interference that's affecting our library computer—specifically, the modules which store English vocabulary words. But we're still not sure why, or how...
---
Captain's Log, stardate 202308.27:
My chief engineer reports that our second probe, BETA, collected some very unusual readings from another of the temporal-spatial anomalies that have stranded us in this sector. They're working on analyzing the data now.

And separately, there's also some problem with our food replicators that just started? It's unclear whether the malfunction is related to the anomalies, but I'm confident they'll figure it out soon...
---
Captain's Log, stardate 202309.03:
Our third probe, GAMMA, has returned a lot of data but we can't make sense of it. All departments are continuing to analyze, and I still have hope that we'll figure this out before anything critical goes wrong with the ship.

Meanwhile, my first officer has started complaining about a new computer glitch...
---
Captain's Log, stardate 202309.10:
We've recovered our fourth and final probe, DELTA, from the field of temporal-spatial anomalies that has trapped our starship for the last several weeks. Our analysis is starting to yield results, though the ultimate cause of these anomalies remains a mystery.

To make matters worse, my chief medical officer reports that there's a complication in Sickbay now...
---